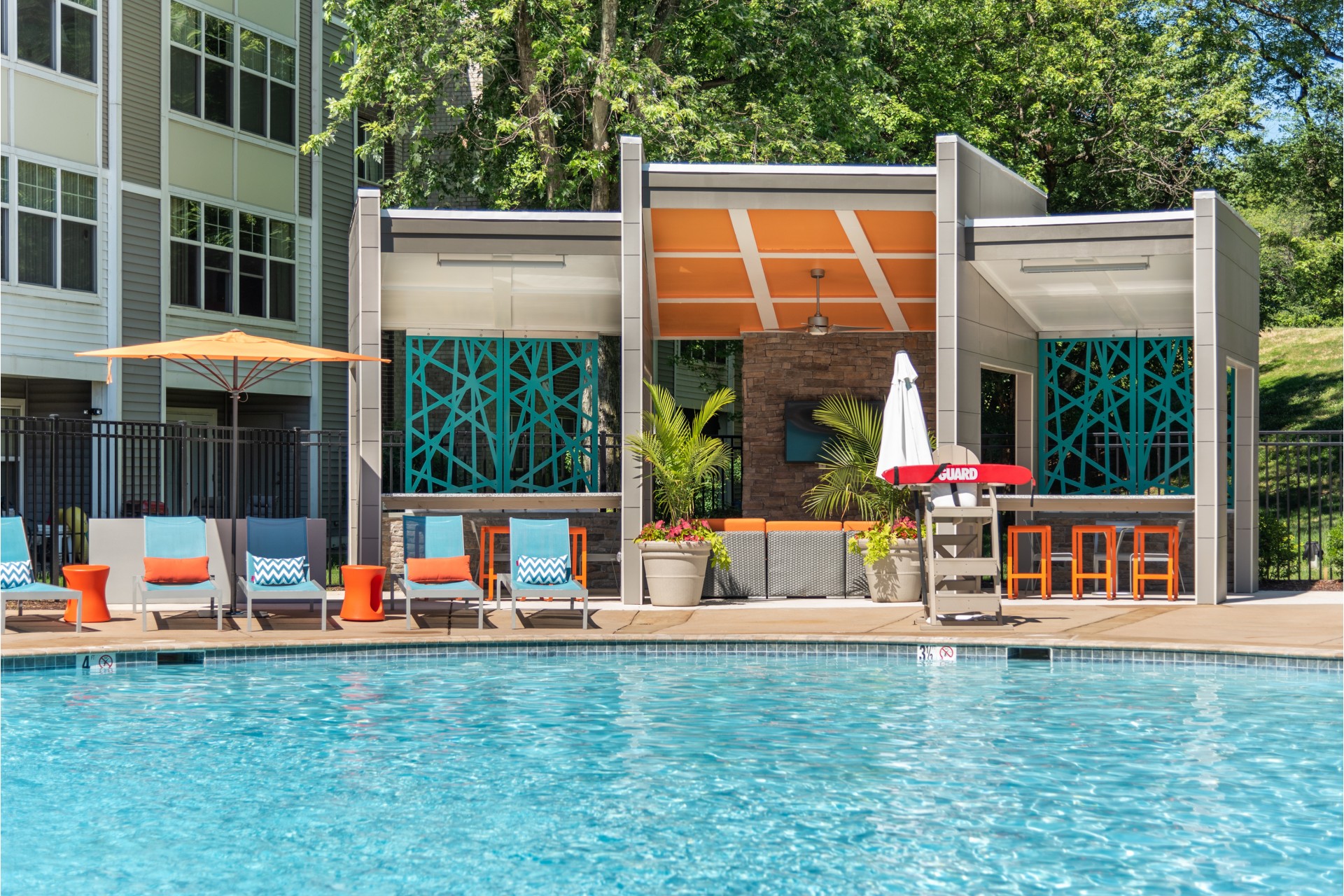 Your Review
Submit a Review

Resident Reviews
|Recommended: YesA good place to live — Maintenance crew are great. A very convenient location
|Recommended: YesGreat for my first place — Its great
|Recommended: YesJackpot — We have only been at Encore for one month, but we are very pleased so far. It's unfortunate that we can't enjoy the amenities just yet, but we know why. We are close to everything we need and my commute to work is only 15 minutes It's clean and we get feedback in a timely manner. I love seeing the dog owners pick up their pooches poop. I'm watching. Lol. Looking forward to the world opening up soon.
|Recommended: YesNice safe clean — without a doubt
|Recommended: YesThe property is quaint and welcoming. — My experience living at The Encore has been great. The apartment complex is conveniently located and my apartment is very cozy. The staff and maintenance crew are responsive and kind. I feel genuinely safe and I am happy to have made a home here.
|Recommended: YesGreat — Lovely Apartments. Rent specials are great
|Recommended: YesIt's nice neighborhood — Nice calm neighborhood staffs are helpful and the manager really care about all your concerns I do recommend this apartments for the area.
|Recommended: YesGreat staff — Thank you for making this process easy.
|Recommended: YesNice place to live so far but, needs work. — I have been a resident for only a month. My first impression was AMAZING and my leasing consultant Asisha was and still is great to work with. She got right on top of issues i had moving in. She made my move in process very pleasant. My neighbors seem to be pretty respectful and peaceful. Unfortunately, I'm still having to have maintenance in and out of my unit "attempting" to correct simple issues. I've had 4 maintenance tickets submitted for some of the same issues and, to date, they are still not resolved. I also have no remote access to the call back for my guest, which is more of an issue for me with a broken ankle. So, i have to go out to let them in. I can't seem to get blinds in my living room that are consistent length and color. In stead of bringing in a new set, maintenance goes and acquire blinds from different vacant units it and brings them in, so my blinds are still "random" Was charged a 50 fee for not having my electricity on the same day as my lease start date, even though that date was not available for the energy company. And i was not physically i the unit. I would encourage the leasing offer to be upfront about this process of timing with tenants. Aside from some ongoing issues, I'm still satisfied with my decision to rent here oddly enough.
|Recommended: YesGreat apartment, not the best communication from staff when issues arrise — LOVE the apartment itself and the amenities are great too The monthly resident events are amazing and the leasing staff couldn't have been better. Now unfortunately a problem has come up regarding damage made to our apartment by a plumbing break in another unit above us and the lack of communication regarding the repair process what they can offer us for the big inconvenience during repairs is putting a damper on the place. But still, overall, great place to live so far.
|Recommended: YesOverall great — Parking can be in issue if you arrive after 10p. Worried for when it gets colder and snows. My upstairs neighbor has a dog the barks endlessly for hours, even sometimes throughout the day night. For whatever reason my building seems to be the only one with a space in the roof where the rain hits u on the head when you try to open the door. You have maneuver yourself so you dont get wet. Besides that, the office team specifically Gabbi and Javier are awesome. Maintenance is quick and thorough, the area is clean. And I love that I sometimes see deer. Besides all that the pool is great and the office hosts resident events.
|Recommended: YesExcellence — The Customer Service since you enter to the property looking for information until you are resident is to admire and very pleasant. The Lease Office Staff is very kind and friendly without loosing the professionalism. What I like the most is that they call you by your name and make you feel like home.
|Recommended: YesOverall Good — Nice living experience so far. Have had more maintenance issues than expected initially, however the requests are taken care of in a timely manner. Communication is overall good, but some consistent follow-ups are necessary to get answers at times due to lack of communication. Great location. Nice apartments and features. Parking can be tough depending on the time and day. Neighbors are overall quiet, but it all depends on who you live around. Valet trash pick-up is very convenient and a nice service, but the hallways can get smelly during the trash sit-out period of the evenings. That quickly fades. Overall a good experience with typical issues that would probably be encountered at any apartment complex.
|Recommended: YesGreat place to live. Excellent value and Location. — Great place to live. Lots of mature trees, and natural surroundings, with updated living space.