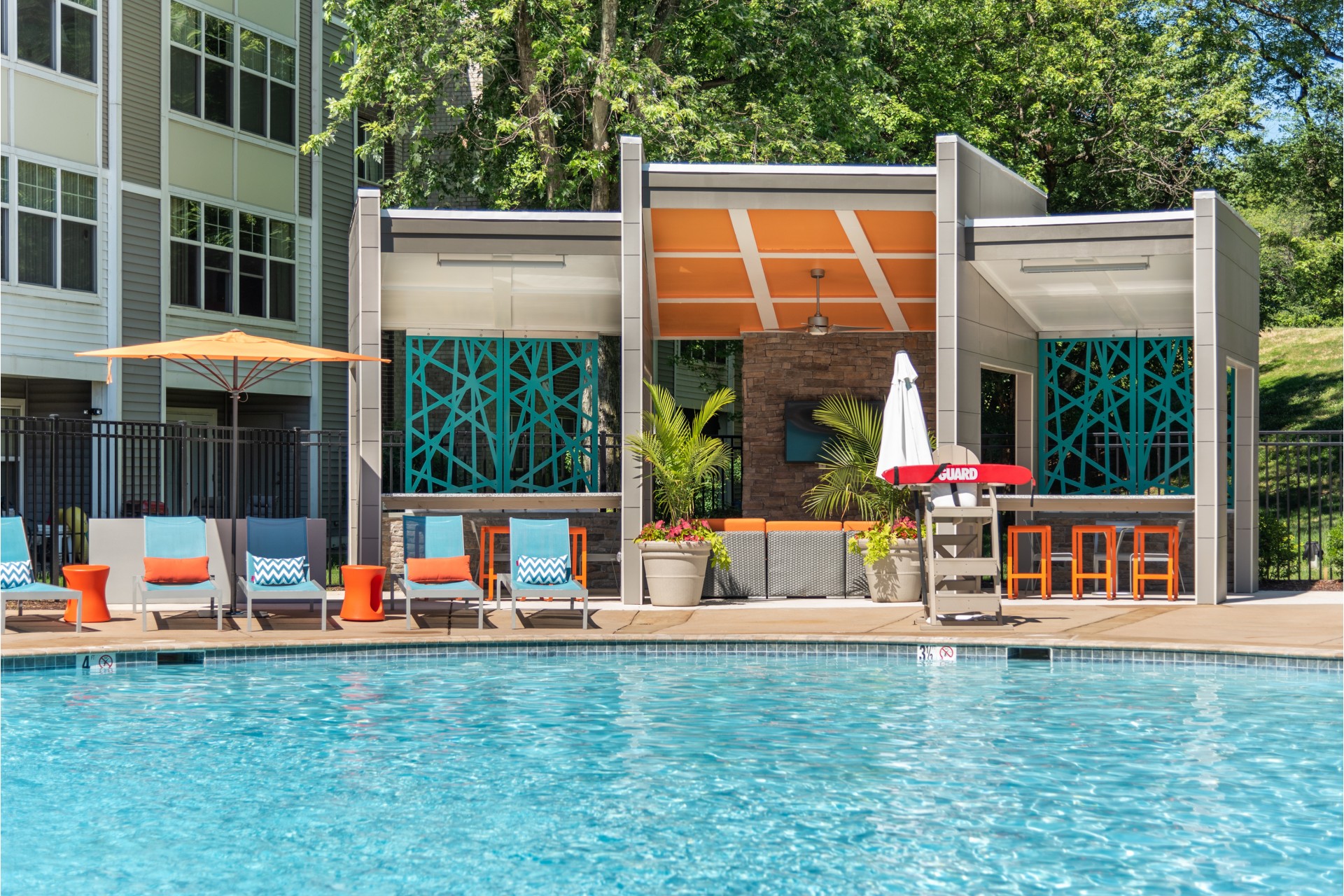 Your Review
Submit a Review

Resident Reviews
|Recommended: YesGreat apartment, not the best communication from staff when issues arrise — LOVE the apartment itself and the amenities are great too The monthly resident events are amazing and the leasing staff couldn't have been better. Now unfortunately a problem has come up regarding damage made to our apartment by a plumbing break in another unit above us and the lack of communication regarding the repair process what they can offer us for the big inconvenience during repairs is putting a damper on the place. But still, overall, great place to live so far.
|Recommended: YesOverall great — Parking can be in issue if you arrive after 10p. Worried for when it gets colder and snows. My upstairs neighbor has a dog the barks endlessly for hours, even sometimes throughout the day night. For whatever reason my building seems to be the only one with a space in the roof where the rain hits u on the head when you try to open the door. You have maneuver yourself so you dont get wet. Besides that, the office team specifically Gabbi and Javier are awesome. Maintenance is quick and thorough, the area is clean. And I love that I sometimes see deer. Besides all that the pool is great and the office hosts resident events.
|Recommended: YesExcellence — The Customer Service since you enter to the property looking for information until you are resident is to admire and very pleasant. The Lease Office Staff is very kind and friendly without loosing the professionalism. What I like the most is that they call you by your name and make you feel like home.
|Recommended: YesOverall Good — Nice living experience so far. Have had more maintenance issues than expected initially, however the requests are taken care of in a timely manner. Communication is overall good, but some consistent follow-ups are necessary to get answers at times due to lack of communication. Great location. Nice apartments and features. Parking can be tough depending on the time and day. Neighbors are overall quiet, but it all depends on who you live around. Valet trash pick-up is very convenient and a nice service, but the hallways can get smelly during the trash sit-out period of the evenings. That quickly fades. Overall a good experience with typical issues that would probably be encountered at any apartment complex.
|Recommended: YesGreat place to live. Excellent value and Location. — Great place to live. Lots of mature trees, and natural surroundings, with updated living space.
|Recommended: YesIt is decent — It's a nice and comfortable neighborhood.
|Recommended: YesGreat community — Very clean community, enjoy the trash valet service, no pests in the complex, overall peaceful, no complaints at all. they hosted a fun pool party and I got to know some of my neighbors, that was really cool would recommend
|Recommended: YesOh AWRIGHT — JUST MOVED TO VA FROM DC Union Station area 1. I don't own a car but according to my guest Parking is amazing. lol 2. Noise- I didn't know my neighbor was having a whole jam session until i walked out of my unit and closed he door behind me. -- My last apartment DC I could hear the 1st floors obnoxiously loud music IN MY 3RD FLOOR UNIT -- im glad I've moved here so far. Instead of me sitting at work, making errand lists so I don't have to go out when I get home, I'm thinking POOL OR GYM. bruh. my whole quality of life has increased. I tried the gentrifying neighborhoods . they're not moving fast enough. Even my mom came to visit and said I looked joyful. Encore is bae...as long as yall answer them messages on time. WE GOOD. lol
|Recommended: YesMY STAY SO FAR — Since moving in on 16 JUN, my overall experience with the community staff has been great
|Recommended: YesGreat complex, fantastic location, and plentiful amenities. — I really enjoyed my time at the Encore. I would recommend it to any friend looking to move there.
|Recommended: YesVery peaceful — Very beautiful spacious apartments. Transportation is near by and have a shuttle. Allow pets.
|Recommended: YesGreat place to live — Quiet location
|Recommended: YesLovely property — That I like it.
|Recommended: YesGood — Nice
The views and opinions expressed herein are solely those of the original authors and other contributors. These views do not reflect the views of "The Encore", its owners, managers, agents, employees or content providers. No representation or warranty, express or implied, is made or given by "The Encore", its owners, managers, agents, employees or content providers regarding safety, accuracy, completeness or suitability of the information or material expressed herein for any particular purpose